Captivating Neutral Nail Shades for Every Skin Tone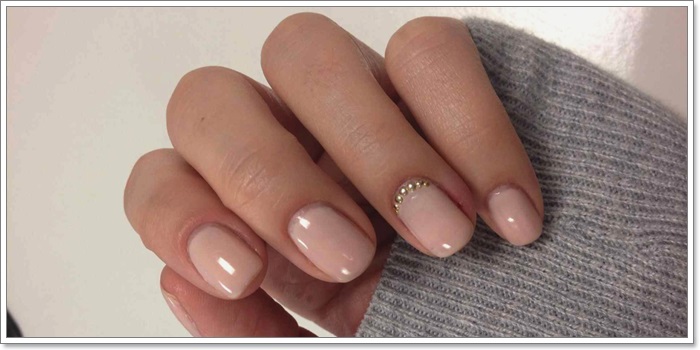 Neutral and beige shades on nail polish offers visually soothing outlook to the fingers and has become the sophisticated choices of fashion icons lately. These simple and classy shades blends with skin tone and highlights your finger.  Fashionistas captivated by bright colours are jumping ships of late to neutral and it has turned to be the go to choice of this decade. Neutral Nails complements casual and most gloomy apparels. Neutral shade nail lacquer are easy to spot in girls handbag and beauty kits. If you are thinking about updating your beauty kits with this neutral nail colours, then exploring this article would seeds contagious ideas in fashion and assist you shine like a star.
Neutral nail polish:
Common misconception amongst people is, neutral refers single and bland colour but actually it isn't. Neutral Nail Polish has many options and adds more flavour to your appearance. Even the minimalists are captivated by the outlook it offers. Thus you can show more variety with this neutral shades.
If you have fair skin, then pink neutral shades supports and complements best. Layering too thick may spoil its outlook; single or double coating is highly suggested by manicurist. Opaque blush Nude Nail Polish is also a better choice for fair skin tones.
Pinky beige colours are ideal for medium skin tones. It brightens your natural skin tone and never fails to deliver fresh as well as clean outlook. There are few special species who hates pink, if you come under these category, then pale taupe is a wonderful choice. It renders subdued brownish beige which is flattering and enhance the total outlook.
Creamy beige is found boring by many yet it suits best for medium skin tones. Rosy beige tones offers better outlook for dark skins. It contrasts nicely with dark skin tones and renders warm look.
While buying nail polish, never settle down with unknown brands or low calibre products. It is better to investigate brand names to estimate how easily it spreads on your nail, smooth finishing it offers and how long it stays in your nail and how easy is it to remove from your nail. If you are satisfied with all above mentioned on the nail polish, you can get the right one on the market.
Neutral nail polish on e-commerce:
When it comes to procuring Nude Nails, sticking to online shopping markets are highly suggested. Since the choices are extensive, it is simple to end up with well suited options.  While shopping from e-commerce websites, you are eligible for various offers which helps to cut down some of the cost. Comparing cost with all brands can be done under blink of an eye and able to make a well informed decision. Before procuring from e-commerce, it is better to zero in on the reviews section. Scrutinizing reviews paves a way to understand the calibre of product and worth of investing your money.
Procure the neutral shade nail lacquers to shine like a star and inspire others with your fashion ideas.