Beverly Hills Microblading Specialist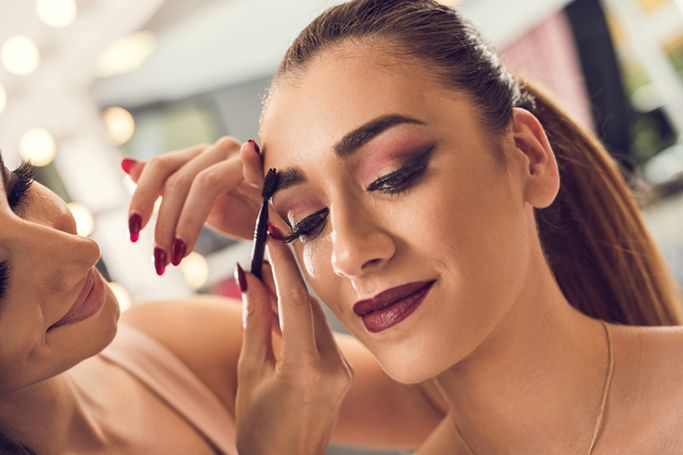 Current trends are leaning towards a full, natural brow, but some of ours haven't grown back since the tragedy that was the early 2000s "pencil brow." If you're in Beverly Hills, microblading is something to look into to help achieve that full and flawless look. Many people don't know where to start when looking for a specialist, and when they do find one they aren't sure what to expect. If you've been considering microblading, here is everything you need to know before, during, and after your appointment.
What Is Microblading
Although common in China for many decades now, microblading didn't become popular in the United States until 2010. It is a semi-permanent tattoo that can give you fuller-looking eyebrows so you don't have to pencil them in every morning. It's customized for each client, so you can get the look you've been going for. Instead of using a typical tattoo gun, the technician uses a fine needled brush and scratches the skin with short strokes of ink, allowing for a more natural appearance. Here is the best place to get 6d eyebrow embroidery.
What to Expect
Before the procedure, the technician will work with you to determine the right shape, volume, and color for your eyebrows. From there, any makeup or oil is removed from the area and a topical anesthetic is applied to help reduce pain. The procedure takes a Beverly Hills microblading technician around 30-40 minutes to complete and lasts for approximately 1-2 years. Keep in mind that you will have to go back into the salon to get your eyebrows touched up periodically.
Before and After Care
Before your appointment, be sure to discontinue any products that contain Retinol (Retinin-A or other Retinin based products) for 7 days before the procedure and 30 days after. You should also make sure to choose your Beverly Hills microblading technician carefully. Make sure you see their before and after pictures, ask about their training, and always check to ensure they are licensed by the state of California to perform the service.
Aftercare is crucial in order to keep your brows looking in top shape for as long as possible. Avoid getting your eyebrows wet for the first 1-2 weeks while they are healing and always use sunscreen! This helps decrease your skin cancer risk while preventing early fading of the tattoo. Makeup should be avoided until healing is complete, at which time you can resume all normal skincare routines.
Microblading Specialist
If you're ready to take the plunge into having full, natural-looking brows then it's time to call Ruth Swissa. Ruth is an industry leader and artist at heart. She combines her years of expertise with her own high-quality methods of application for a flawless finish. The Ruth Swissa team is dedicated to microblading and permanent makeup, and is frequently called upon by doctors and other medical professionals to assist patients in permanent makeup procedures.