Best Coach Watches You Can Get For Her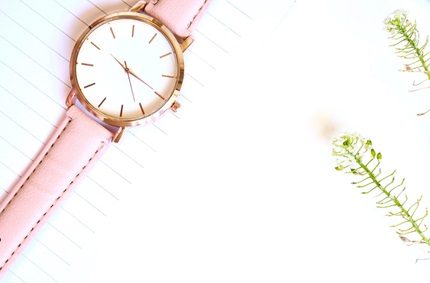 Thanks to the classic and sleek design, Coach watches are one of the most premium looking wrist watches out there, that look exceptionally well on a woman. So, if you are looking to buy yourself or your loved one a coach watch, here are the best looking five coach watches that take luxury and fashion to the next level! So, without any further ado, let us see the best coach watches for sale right now!
Delancey Slim Watch
First up, we have the Delancey Slim Watch, which highlights a gold-tone case that has a diameter of about 36mm. The glass on its dial is made of mineral crystal to provide premium protection. The black leather strap with contrast stitching gives it a traditional look, and the buckle closure makes it even sleeker. Also, the quartz movement and its water-resistance of up to 99 feet make it one of the best in its class!
Preston Sport Watch
Next up, we have the Preston Sport Watch, which you can use to dress down or dress up! The mineral crystal glass protects the dial, and the stainless steel case has a diameter of about 36mm, making it perfect for any hand! It has three separate subdials for seconds, minutes, and hours to keep a check on your schedule! The 30-meter water resistance is another plus to this watch!
Signature Chain Watch
The Signature Chain Watch gives justice to its name with its 26mm dial, stainless steel case, and robust glass made of mineral crystal. It features snap closures and quartz movement, which is perfect for a watch with a stainless steel chain-like bracelet. Also, this cute little watch has a water resistance of upto 99 meters, and you can always remove the chain links to bring it to the perfect fit!
Tatum Watch
If you want a watch that stands out and gives you a unique look, the Tatum watch is the one for you. It is carefully crafted in a two-tone stainless steel case which is about 34mm in diameter and has mineral crystal glasses to prevent any scratches on the dial. It has a crystallized bezel, giving it a feminine look and has a deployment closure to keep it safe on your wrists. Also, it comes with a water-resistance of about 99 meters!
Delancey Watch With Floral Applique
If you are not buying the Delancey Watch With Floral Applique, you are really missing out! This beautiful watch comes with a floral leather strap, detailed with Tea Rose applique. Each flower that you see on this watch is die-cut and hand-painted. It has a stainless steel case and a 36mm diameter dial. Its buckle closure ensures safe and carefree wear, and to make it extra secure; it has a water resistance of upto 99 meters. Also, just like the other Coach watches, it has quartz movement and a mineral crystal glass to -prevent any scratches!
Conclusion
If you want to stand out, look unique, and enjoy luxury, these five coach watches are the best ones for you or for your loved ones! Make sure you look out for discounted coach watches to save some extra money!