Are you planning for a destination wedding in Spain?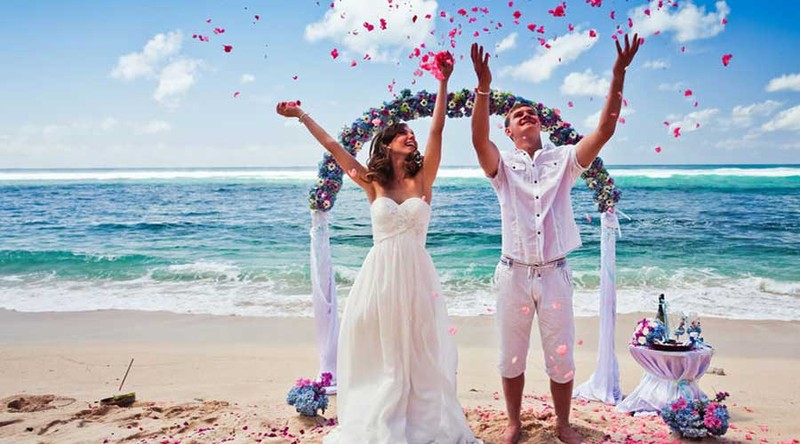 When you decide to take such an important step in your life with your future husband or wife, it is very important to take into account several factors. The space that will be chosen to hold the celebration is essential. In recent years, wedding in Spain has become one of the destinations of choice for many foreign couples. Its excellent climate, the wide variety of existing spaces, its atmosphere and its exquisite cuisine are among the various reasons why this is the chosen destination.
Castell Peralada
This castle for wedding Spain in Girona has the necessary facilities to live the best day of your life. In this space, you can find several gardens where you can hold civil weddings, banquets and welcome cocktails. If you love unique spaces, its spectacular library is the perfect place to say – yes, I do. It also has a private church for religious weddings.
Mas de Sant Llei
Mas de Sant Llei has everything you need to make a dream wedding. Pure and natural surroundings, team of professionals, the wide gastronomic variety and its dedication to personalize each wedding make this space the perfect place to celebrate any type of wedding.
El Cavaller de Vidra
El Cavaller de Vidra is prepared to celebrate weddings and events in its interior for up to 250 guests. It is perfect for couples looking for exclusivity and a different touch for their big day. It also has a work team with years of experience in the sector, fully available to the bride and groom, to help them with all the details of the wedding.
Soto Del Cerrolen
It is a mansion built in the 19th century, perfect for any type of wedding or event. It has all the necessary facilities to make the party you have always dreamed of in your entire life. It is a place very close to Madrid, full of nature and tranquility.
Hacienda Albae
Hacienda Albae is an idyllic place to celebrate your union. The cellars have impressive facilities that are perfectly equipped to accommodate any type of wedding, both intimate and large, as the venue has a capacity for over 400 guests
Finca Aldealana
Finca Aldealana is ideal for celebrating a country-style wedding. If you are thinking about having a civil wedding, the gardens surrounding the tent offer a space full of romance, where you can say, "Yes, I accept". With the sunset in the background, the vow will become an unforgettable moment for everyone present.
Charterhouse of Ara Christi
The monastery of La Cartuja de Ara Christi has become one of the most exclusive and sought after spaces in the Community of Valencia. In this incredible building, magic and simplicity come together so that your wedding day is wrapped in a romantic and peaceful atmosphere.