Anti-aging treatments that won't cost you much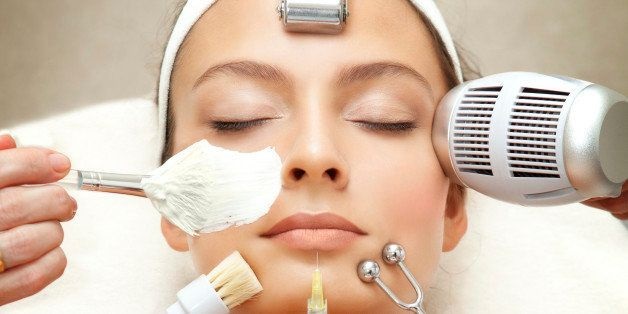 Plastic surgery has been there for a long time and is gaining extreme popularity among the masses. Well, invasive and non-invasive treatment has had a huge impact. Since there are so many treatments, it may often be hard to detect which one is the best. 
These anti-aging treatments can be extremely expensive and hence, people are always on the verge of looking out for treatments that can reduce the aging symptoms. Well, if you are looking for anti-aging treatments, some of the best ones that can save money in the long run include the following
Microdermabrasion
Microdermabrasion is aimed at removal of flaky dry skin. It breaks out the trapped oil of the skin and also reduces sun-damage. The removal of these unwanted substances play an important role in smoothening the skin. 
One may experience minimal to no pain at all. Also, the benefit of microdermabrasion is that it doesn't even cost you more than $500. Microdermabrasion exfoliates and keeps the skin moisturized. 
Before practising microdermabrasion, it is extremely necessary to get your skin prepared for it. Microdermabrasion is a physical process for enhancing your facial structure. Hence, it readies the skin for absorption of chemical peels. 
Chemical Peels
Aging is mostly a sign of the outer skin layer getting damaged. The outer damaged layer of the skin is removed with the help of a chemical which eventually leads to the revelation of new skin. 
Your outer layer may be affected by hyperpigmentation or brown spots, which is why it is necessary to get these removed. Peeling out the skin using chemicals will also help to minimize the risk of injury. 
The application of chemical peel may feel like a burning or stinging sensation. However, after 15-minutes of application, your skin would feel just fine. 
The price of getting chemical peels done will vary from $300-$500 depending on the clinic you visit and the strength of acid. 
With age, the ability of skin to shed off extra layers reduces thus, external forces may be applied to keep the skin condition at bay. 
Fillers
The collagen production is at best when we are young which is why our skin feels plumpy and firm. But, with age, the collagen production capacity of the body reduces and so does the face volume. 
Cosmetic fillers can prove to be effective in the long run as they help to restore the volume of skin with the help of injectables. 
All these anti-aging treatments need to be carried out at a professional spa. Gift your loved ones a certificat cadeau Mbiospa and let them have a rejuvenating skin session.