Amazing Japanese technology! Miracle Olive Oil "olea mirabilis"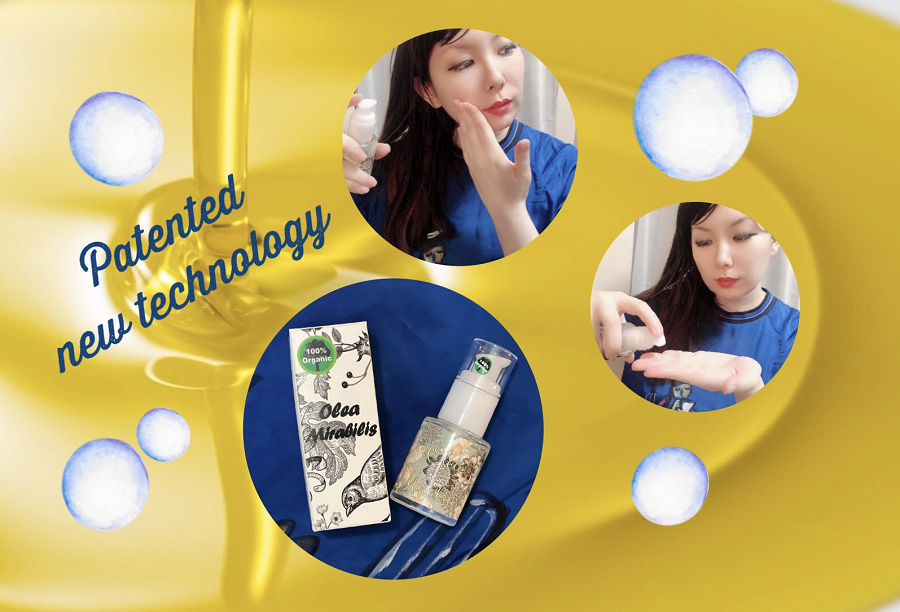 As an actor, skincare must always be one of your top concerns.
We asked Los Angeles-based Japanese actor, Eru Gibson, about her favorite skin care product.
I heard that you use a special Japanese oil called olea mirabilis.
Please share your experience with this product as a beauty tip.
Eru
Many people believe that oil causes skin damage, but we all need high-quality oil on our skin. olea mirabilis was created in Japan with Spanish olive oil and I have been using this product for my skin and hair. It's cruelty free, 100% organic, and vegan.
Why is this oil so special?
Eru
The key benefit of olea mirabilis comes from nanobubbles. In addition, the oil is made via a no-chemical process using a groundbreaking patented technology. It works from the stratum corneum to the inside.
A low molecular weight is achieved by exposing the oil to microscopic bubbles (nanobubbles, high-density shockwaves).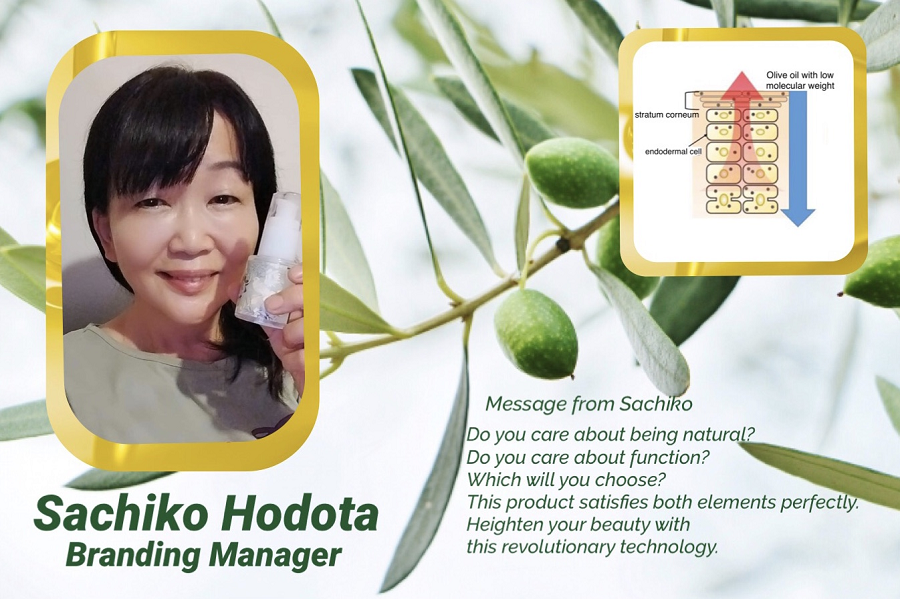 What's so unique about this olive oil?
This oil is made from pesticide-free Picudo olives that have been harvested in the Svedka Mountains, which is one of the characteristics of this product.
It is said that oxidation of the olive fruit begins the moment it is harvested. Extra virgin oil is pressed within four hours of being harvested. The quality of the oil must be good, so the fruit must be harvested in good condition and cold-pressed in the shortest possible period. The oil used for olea mirabilis is pressed at 80.6°F to extract the active ingredients from the olives, which is even lower than typical cold-pressed oil, which is pressed at 86°F.
How do you use it?
Eru
I add a few drops to my body soap, shampoo, etc. I also apply the oil directly to my skin. It provides a high moisturizing effect. I carry it on set and use it in my healing ritual before my performances as well. Olive oil has both physical and psychological healing benefits, which supports my acting gigs.
olea mirabilis is the world's first weakly acidic oil. Since olea mirabilis is so similar to the skin's normal levels of acidity, it does not cause irritation. Normally, oil does not become acidic even if it deteriorates and oxidizes.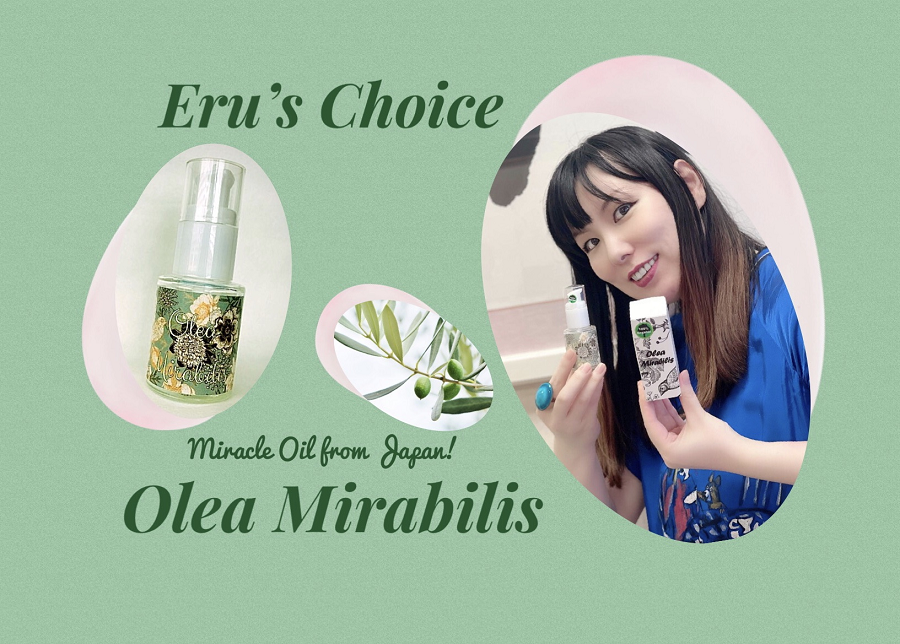 Can we buy this oil abroad?
Eru
Yes! I had an opportunity to meet a branding manager named Sachiko Hodota, who is planning to sell the product overseas. In fact, she is currently looking for a great partner to help her sell this amazing oil in the USA. Sachiko also designed this beautiful package. The price is $100 USD for 30ml.
Thank you, Eru, for sharing your beauty and health tip!
For more information, please visit the olea mirabilis website below.
Eru Gibson
Actor / Singer
instagram @erugibson