Adoption and Benefit are of Hair Color Management System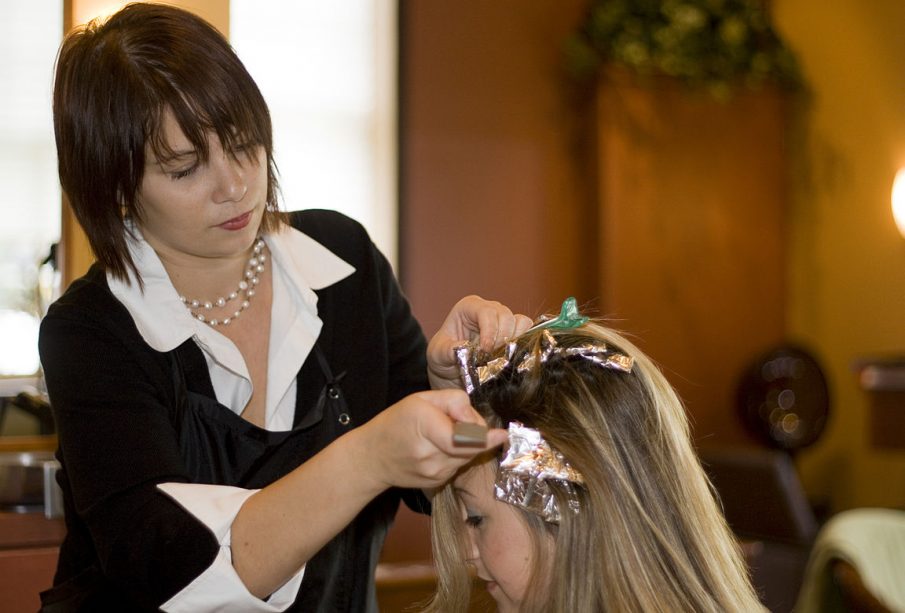 With the increasing trends of hair coloring, it is becoming difficult for salon owners to track a record of the dyes they are using. Due to mismanagement, up to 30% of hair colors are left unused at each coloring secession. To solve this problem salons are starting to use hair color management systems like the Vish app.
What Is Hair Color Management?
Tools and software for hair color management can help one's salon become more efficient at applying dyes. Ordering hair dyes account for a large portion of a salon business's budget, and an opportunity to save money in this area is highly appreciated! The software one used for color management lets them keep track of what dyes they have in stock as well as the colors one makes.
Typically, the color management tool they use will be accessible on a computer or tablet. With this tool, one can record a lot of data about hair dyes that will be of great help to their salon.
Benefits of hair color management
Accurately mix colors
In some color management tools, there is a wonderful feature that tells the user exactly the ratio of each dye that the user needs to mix to create particular shades. In the process of mixing dyes and matching colors, so much dye is wasted, and they often end up with way more dye than oneneeds! It would be like throwing away money if you threw out that dye.
It's more efficient and less expensive to reduce waste and costs for different colors if the owner knows the exact measurements they'll need. The difference may seem small, but it can result in huge savings!
Management of stock should be improved
A color management tool's primary purpose is to manage stock. The tool will provide people with an easy-to-access overview of the entire supply of hair dyes. This will allow the owner to keep track of the most popular colors and see when new colors need to be ordered. In this way, the owner can order more dyes in advance to be prepared when salon's customers need them
Make a record of the unique color combinations
The owner can also keep track of the color mixes with color management tools. Salon owners can use the software to save a client's custom color mix so that every time they come in, they will get the same color. In addition to improving client satisfaction, this helps to organize the business processes and increase profits.
Hair management apps are good for optimizing their business process. Small changes go a long way to maximizeprofit. Vish app is one of the leading software in the market. It provides salons with a complete system for managing colors, eliminating waste, and ensuring Pricing consistency, inventory tracking, and profit maximization. As a result, the client has a better experience, and the salon can retain more clients. VishColor Bar App connects a Bluetooth-enabled scale and tablet. In this way, the colorist can capture and record the formulae as they are working.