A Brief Guide to Style Jumpsuits for Work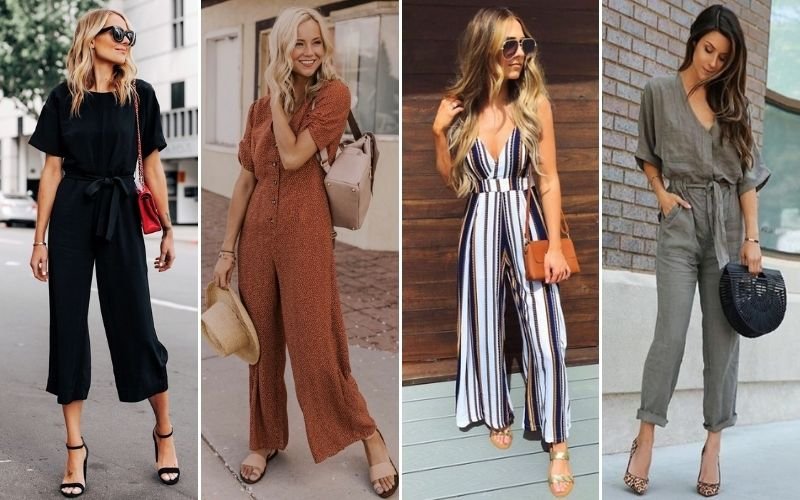 Personal styling is crucial to represent yourself. Your style defines what you are as a person. You stand out in a crowd when you dress up perfectly. Dressing in a good outfit boosts your confidence level. Therefore, it is very important to style yourself properly when you go out.
The trend in the clothing industry keeps changing. A new style arrives every day. However, some clothing fashion comes to stay. Jumpsuits are the best example. Jumpsuits are one-piece dresses with top and bottom attached. You can wear them anywhere like at parties, get-together's, a day out with friends, office events, or at work. They are very comfortable and fashionable.
At Memma.com, you can find some amazing clothes that you can add up to your wardrobe. From stylish seasonal trends to regular fashion, they have got you covered. SEA NY clothes are also available here. If you are a fan of Sea New York clothing, then this is the best website for you to check out.
Jumpsuits for Work
Most people wonder if jumpsuits are appropriate dressing for office wear. This depends on the work environment. The advertising firm, marketing firm, or fashion industry allows you to wear jumpsuits, as the environment is less formal contrary to law firms or banking firms. Below are the tips to style jumpsuit for the office:
Always choose neutral colors such as black, initially. You can explore other colors once you gain confidence in dressing jumpsuits for work.
A jumpsuit with lapels will give a formal touch. Therefore, try choosing a jumpsuit with lapels.
Make sure you choose the right length jumpsuit. It may restrict you to move around freely if the length is too big.
Always remember that the jumpsuit must fit you perfectly in a way that it compliments your body.
Try adding a blazer or a belt for a smart and stylish look.
Avoid wearing bold pattern.
Style your jumpsuit with high heels for a professional look.
Therefore, whenever you decide to wear a jumpsuit for work, make sure you consider the above factors for better results.