8 ways to show your girlfriend that you love her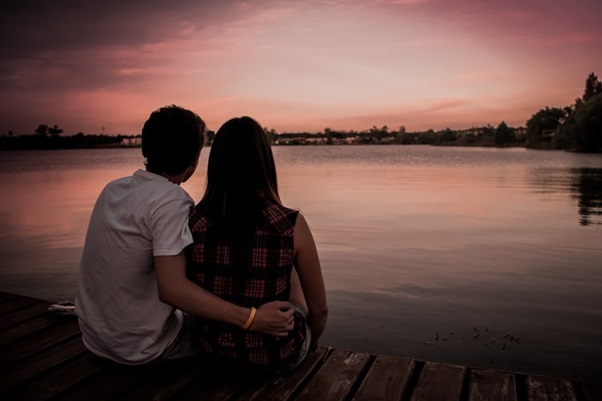 As a guy, it's sometimes hard to express your emotions. Sure, we've come a long way in recent years and we can be more open and honest than ever, but showing your girlfriend just how much you love her – aside from affection and a morning "I love you" text – it's tough to know how to make her feel special. Below, we've put together eight techniques to give you some food for thought – try out all of these, and your girlfriend will feel like a million dollars.
Buy jewelry
It doesn't matter whether you're a millionaire or working on minimum wage, it's easy to show your love to your girlfriend with a piece of jewelry. Not only do women love jewelry, but it can symbolize your relationship – she can wear a piece of you around her neck all day. From the latest Pandora bracelets to Claddagh rings, the hardest part is knowing what to choose!
Take her out for dinner
Another way to treat your loved one is to take her out for dinner. Let her choose her favorite restaurant and tell her she can order anything off the menu. If you're more a shy and retiring couple, order takeout from her favorite place and set up some candles and her favorite film.
Tell her!
Okay, let's just throw this one in here. If you love your girlfriend, tell her! Drop her a text when you're at work to let her know you're thinking of her, and leave a note when you get up on a morning that she can read before taking the kids to school. Small signs of affection go a long way and can make her feel loved and appreciated on an otherwise mundane afternoon.
Listen to her
For any relationship to work, you need to communicate. Listen to your girlfriend and get to grips with her point of view. Ask her how her day was, ask for her opinion on important things going on in your life, and make her feel valued. You're equal in this relationship, so show it.
Ask her to move in with you
Time for a biggie. If you've been dating your girlfriend for a long time and you're ready to get serious, why not consider asking her to move in with you? Get a key cut, give her a draw to put her things in, and see what happens; a slow and gradual move-in is often the best idea!
Propose
Now time for a REAL biggie! Once you're comfortably shacked up with your loved one and you're confident that you want to spend the rest of your life with her, consider going down on one knee. Of course, you'll need to ask for her father's permission first, and putting out the feelers with some hints beforehand will give you more confidence to go through with it.
Plan a trip away
When did you last organize a trip away for the two of you as a couple? Whether you travel 50 miles down the highway to another city or jet off on an adventure on the other side of the world, the truth is that the location isn't really important; it's about spending time together!
Set goals together
Find out what your girlfriend wants to achieve in life and set a goal with her. If she wants to lose weight, commit to doing the same and head to the gym together after work. If you want to buy a house, set a savings goal and do extra shifts to make your house dream a reality.
You don't need to write a poem or spend a fortune to show your girlfriend that you care about her. Follow these techniques and she'll be confident that you're The One for her!