7 Trendy Green Kurtis Every Woman Should Have in Her Wardrobe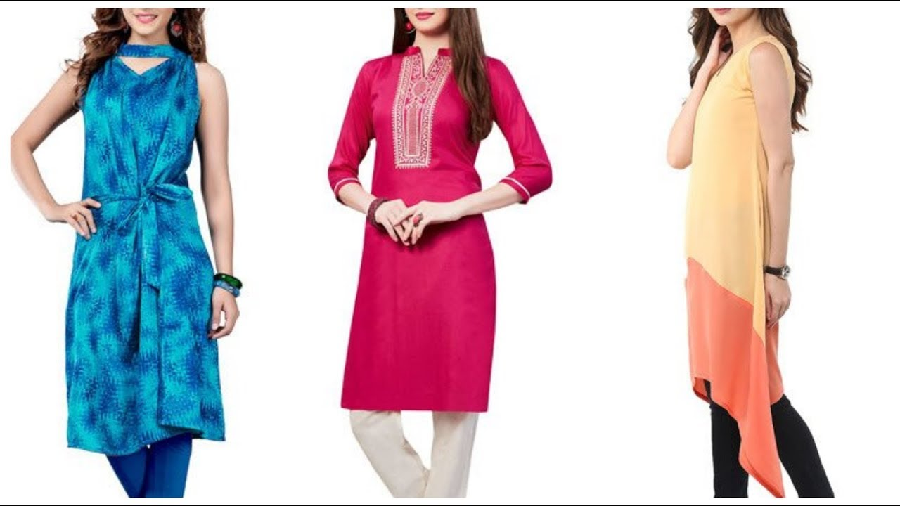 The most versatile and preferred Indian outfit by women of all age groups is a Kurti. A Kurti correctly upholds the essence of Indian culture and tradition. You can don a Kurti on any occasion- be it for attending a party, a family function, religious function or even going to your workplace. Kurtis comes in all shapes, sizes and colours, and in this article, we will brief the readers about the grace a green Kurti holds. Green is the colour of nature. Nothing is more appealing to the eyesight than the colour green. Green represents growth, harmony, freshness, fertility and environment- the adjectives that very correctly go by the nature of a woman. Thus, when you step out of your house in a green Kurti, you will not only be turning your head with your look but also represent these important attributes. Moreover, green Kurtis can be worn in many ways and can be accessorised creatively. Green Kurti adds a sense of quirk to your look.
Why shall I opt for a Kurti in today's world?
It can be worn on any occasion and to any place if one uses proper
discretion while choosing it.
Kurtis comes in all shapes, fabrics and colours as you never run out of options.
They are hassle-free, easy to put on and very comfortable to wear
It can give you a variety of looks ranging from formal, boho to informal
Women of all age groups can wear it
It is more convenient to carry a Kurti than other apparel of Indian ethnicity.
What are the seven trendy green Kurtis every woman should own?
If you want to up your fashion game by several notches, try out these types of green Kurti-
Green printed and layered cooties.
Green anarkali Kurtis
Green asymmetrical Kurtis
Flared or A-Line green Kurti
Green front slit Kurti
Green straight cut Kurti
Green embroidered Kurti suit set
Why shall I buy from Libas?
Libas has to be your first option to buy green Kurtis from because-
It does not compromise the quality of the fabric.
It gives the buyer tempting discounts, thus making the products quite affordable.
The fitting is commendable.
Has delivery options in bountiful places. This makes it easily available to the buyers.
Has an accurate description of the Kurtis displayed, including details like neck type, print patterns, base design, etc.?
The size chart is very appropriate.
As a crowning accomplishment, it even gives opinions to enhance your look under the heading "style"
Provides the methods of care to ensure the longevity of the Kurti
Conclusion:
Kurtis is palatial ensembles that are usually embellished with intricate details of work like embroidery, etc. The colour green makes it even more prominent. Green Kurtis are doing rounds in the market as they are very much in vogue due to the gracious appearance it adorns a woman with. A green Kurti is all that your wardrobe needs to feel complete. You can deck yourself up with a green Kurti of your choice for any occasion because there are so many options to choose from. Pick one according to your mood.