7 Things You Should Know About Skin Moisturizer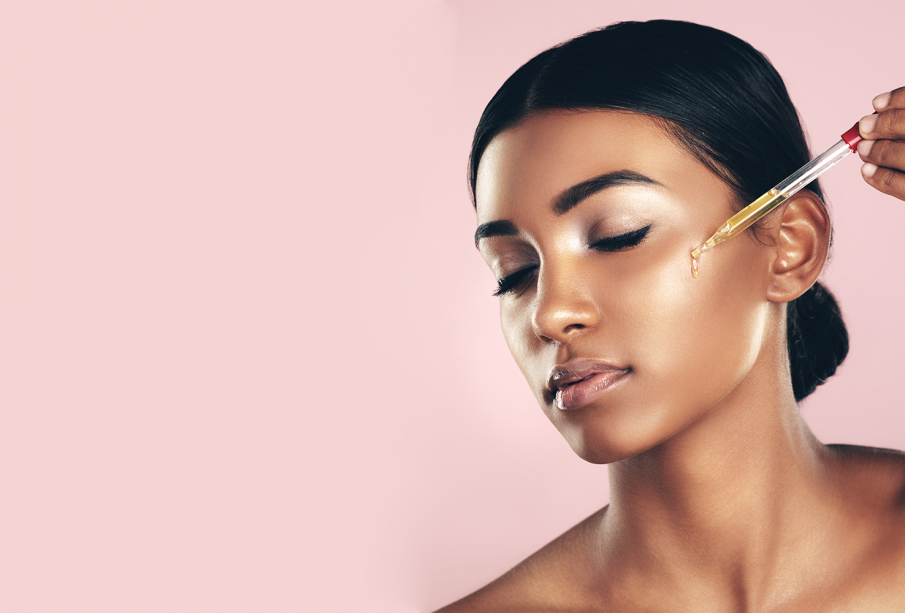 The year was 200 BC Egyptian Queen Cleopatra applied a fair mix of honey, palm oil and raw milk daily to keep her skin hydrated. Since then, moisturizers have seen quite a few evolutions. Water, floral extracts and beeswax were used to produce creams first followed by body butter and petroleum jelly. The main aim was to relive chapped skin. Today, moisturising lotions have several benefits which are much beyond taking care of dryness.

However, it becomes difficult to pick the suitable creams for your skin. There are hundreds of brands at drugstores making impressive claims. But how many of them are for real? If you are a beginner, you might end up using the wrong products which can have adverse consequences in the long run. Plus, you might be moisturizing wrong all this while. So, given the risks; here are a few must know facts to keep the skin healthy and glowing.
The Right Ingredients
Pick face lotions which are packed with the right ingredients. These are able to offer up to 48 hours of hydration which is ideal for dry skin. These are also non-comedogenic in nature and are clinically tested on sensitive skin for safety. In case you are picking body lotions, make sure they are weightless and replenish the skin properly. Look for hyaluronic acid, sunflower seed oil, vitamin B5 and antioxidant rich vitamin E to avoid dehydration.
SPF Based Moisturizers
You must use creams which come with SPF. It will help protect delicate skin from the dangerous UVA rays of the sun which can lead to skin cancer, wrinkles and sunburns. Look for Cetaphil moisturizing lotion which is lightweight and does not leave a greasy residue. Apply 15 minutes before heading out and reapply after 2 hours, if possible. In case you are prone to excessive sweating, make sure to look for a water-resistant cream or lotion.
Moisturizing Myths
It is a common belief that heavier the cream, better the moisturization. In fact, we tend to apply moisturizer on dry skin for better results. Further, many assume that oily skin does not require hydration. Busting these myths; you must look for a water based moisturizer which is light and contains key ingredients like emollients and humectants. Apply them on damp skin to lock-in the moisture. Avoid putting on wet skin since it might slide away. Lastly, oily skin needs regular lotions to avoid dehydration and produce more sebum.
Application Techniques
Avoid slathering a whole lot of cream on the face. Take a generous amount on your palm and warm it up. Gently apply on the cheeks in a circular motion. Move over to the T-zone, chin and ears. Don't leave out the forehead, upper lips and the sides. Lastly, use upward strokes with light pressure for your neck. Always try to lift the skin rather than dragging it down.
Moisturizer Benefits
It lowers the chances of several skin issues like acne, whiteheads, blemishes and rough patches. The skin on the face, chest and neck loses cells quite often which make the areas dry. Applying moisturizing lotions can relive the sensitive parts and repair them easily. In fact, they can also soothe inflammations and infections and boost the skin health. Further, if you want to reduce puffiness and improve blood circulation; massage for 15 minutes twice every day.
Moisturizers for Skin Types
Find out your skin type which is broadly categorized into dry, combination, normal and oily. Now, pick from gels, thick creams and lotions which come with different formulas and consistencies. These help bind the water and fill the cracks of the skin. Read the labels properly before making a purchase. You can consult a dermatologist to understand the right product in case you are suffering from specific skin conditions.
Best Time to Moisturize
Moisturization is the last step of a skin care regimen. So, make sure your face is cleansed and exfoliated before applying lotions. It can help restore the essential oils and water content to the skin. You can also apply directly after a bath or post a shaving session. It will help soften dry areas and relive you of irritation caused by soaps and wax. Otherwise, in general you can apply in the morning and night for optimal results.
If you are new to skincare, the whole process might be a little confusing. It is unique to each individual and the right techniques can increase the odds at benefits. Layer the products properly, apply when the skin is freshly moist and spread it evenly. Be patient instead of rushing it. Rubbing rigorously can flare up the skin which can turn it red or cause rashes and bumps. Taking care of these small things will help you skin live its best life.