6 Statement Hair Accessories that You'll Love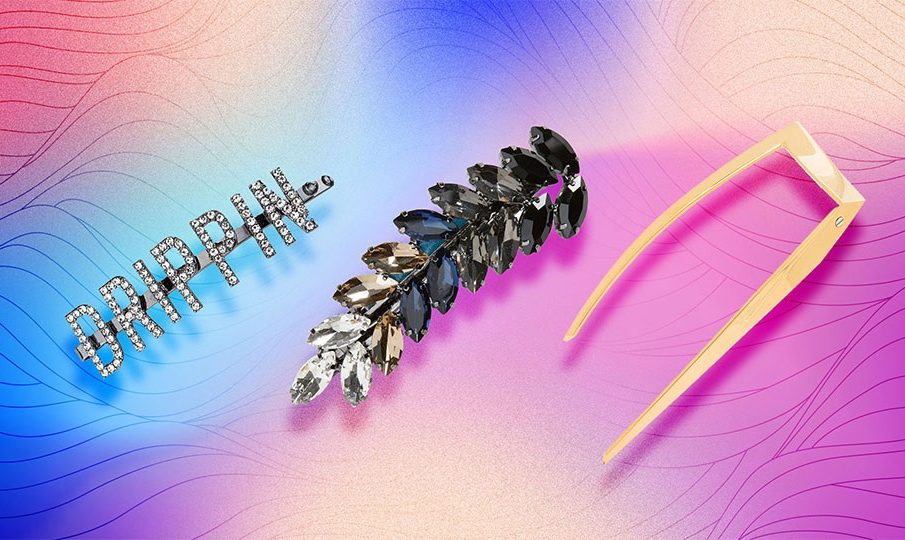 Wearing hair accessories have always been some of the easiest ways to transform your look without having to commit to a makeover. You don't need to drop by a hair salon to change your hairstyle with their help, although, doing so can also benefit you in many ways. With hair salons being so affordable these days, it's often easier to just take that route.
Unfortunately, bold accessories hardly ever come in vogue. We're usually stuck with very simple pieces for everyday wear as anything bolder might look too much.
This is why today's hair accessorizing trend is very exciting. You can now find lots of attention-grabbing accessories for your tresses that you can wear regularly without anyone batting an eyelash or looking overdressed.
If you haven't updated yourself with this latest trend, here are a few examples of the most fashionable and adorable options that you can find in the market today:
Oversized hair barrettes, clips, and pins
It's safe to say that the literal biggest hair trend today is the use of oversized hair clips and pins. They can definitely elevate the look of your locks in a flash since they're huge. Some designs are also very bold and use other materials to stand out.
You can find large hair clips and pins in metallic finishes, beaded designs, or adorned with pearls and other stones and jewels. There are also some in large geometric shapes, giving your look a more unique character and appeal.
With these hair accessories, you can already style your locks without even having to do much to it. You can easily slide them into straightened tresses and you're good to go.
Hair barrettes and pins with words
Another fun way to wear hair clips and pins is to opt for the ones with words on them. They're like badges of style that you can proclaim whatever word you might want to label yourself with for the day.
Chanel's clip with its brand name spelled out is a fun and exciting example as it's both cheeky and chic piece. If it's a bit out of your price range, though, there are tons of other alternative options that spell out other words.
You'll find lots of them to be very self-empowering, kitsch, and trendy. They're also capable of expressing how you feel about yourself.
Decorated bobby pins
If you're not too keen on going all out and surprising everyone with a huge hairpin or clip, you can go for decorated bobby pins for a subtle look with a strong impact. There are so many options available, appealing to a wide range of personal styles and preferences.
You can go classic with the singular pearl pins or opt for something with a quirkier character. It's all up to you.
Headbands
Blair Waldorf took a huge risk when she included large headbands to her everyday style but it paid off really well. Not only has it become her signature look but she also proved herself to be a major trendsetter.
Even if you don't necessarily share Blair's sophisticated, preppy fashion sense, you can still find a way to make headbands work for you. In fact, lots of women already did so no matter what their personal style is like. It's just a matter of finding the right print, texture, and design that will work for your signature look.
Flashy bows
If you think that bows are boring and hyper-feminine, you have to think again. In reality, it's one of the most versatile hair accessories that can match just about any look.
It can be worn daintily in a headband and you'll achieve the classic, girly look. However, as with the case with the Chanel headband, some personality and style were injected to the look thanks to the brand's logo sitting front and center.
You can also go for a less feminine look with a bow using other accessories. You can even take the boho route with the right accessories. It just takes some creativity and you'll be able to play around with this specific hair accessory to change up your look.
Classic scrunchies
Not everyone is fond of scrunchies, especially those who wore it as kids a few decades ago. However, it's comfortable and can look luxe depending on the material so its comeback is very likely. And it did come back, thanks to the 90s trend that is still all the rage lately.
As of late, scrunchies have been spotted among the most fashionable it-girls, celebrities, and the hottest supermodels. Even Aquaman has been spotted wearing one, so why not give it a shot, right?
How do you wear a scrunchie and not look drab? Opt for something made from an interesting material and a standout texture. You can then pretty much wear it in different ways and you'll look on trend.