5 Swimsuit Styles that Will Turn Heads at the Beach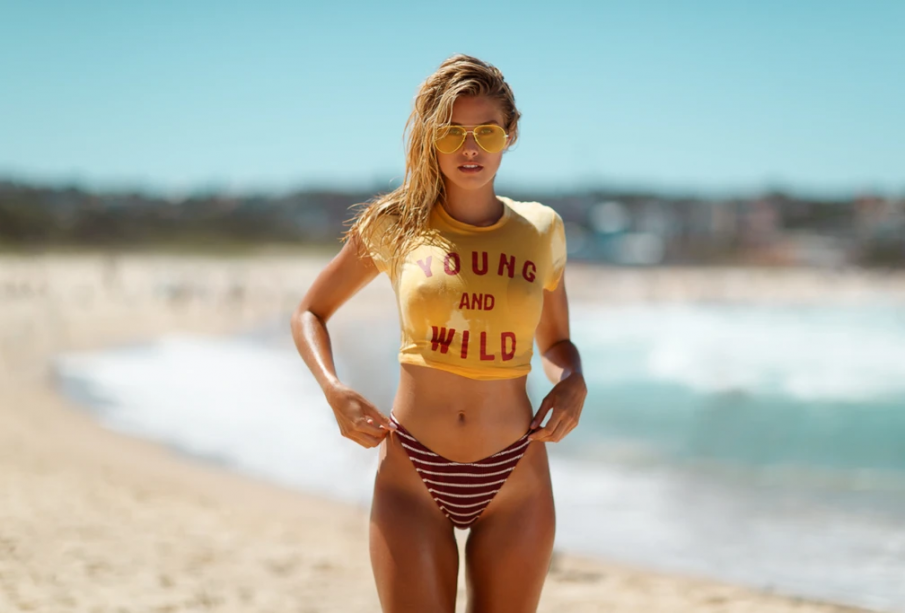 When you're packing for the beach, it's easy to get overwhelmed with all of the different styles and patterns that are out there. You might find yourself asking, "which swimsuit should I wear?" The answer is simple – any one of these 5 swimsuits will turn heads at the beach!
1) The One-Piece
The one-piece is the most timeless and classic swimsuit there is. It's always in style, it provides ample coverage on your top half while still being sexy, and it can be worn with a cover-up or without depending on how revealing you want to look. Make sure that if you're going for this option, you choose a design with interesting detailing. You want to look chic and sexy, not like your grandma!
For this swimsuit style, you can't go wrong with black or navy blue – two colors that will never go out of fashion. Make sure the suit is fitted but comfortable by choosing a material such as nylon or spandex over a stiffer material like acetate or twill.
2) The Halter
A halter top provides just the right amount of support and lifts for your bust while still being fun, flirty, and cute. It's a great option if you want to show off some skin without going too revealing by showing lots of cleavages or feeling uncomfortable in a Malibu bikini. This style is also a great choice if you have shoulder and back issues that make it difficult to wear the other styles.
It's important when wearing a halter top to pay attention to what your bust size is before making your purchase, as this style of swimsuit can be unforgiving for ladies with larger breasts (the more fabric there is on top, the less forgiving it is) and can put a lot of pressure on the neck if you're not careful.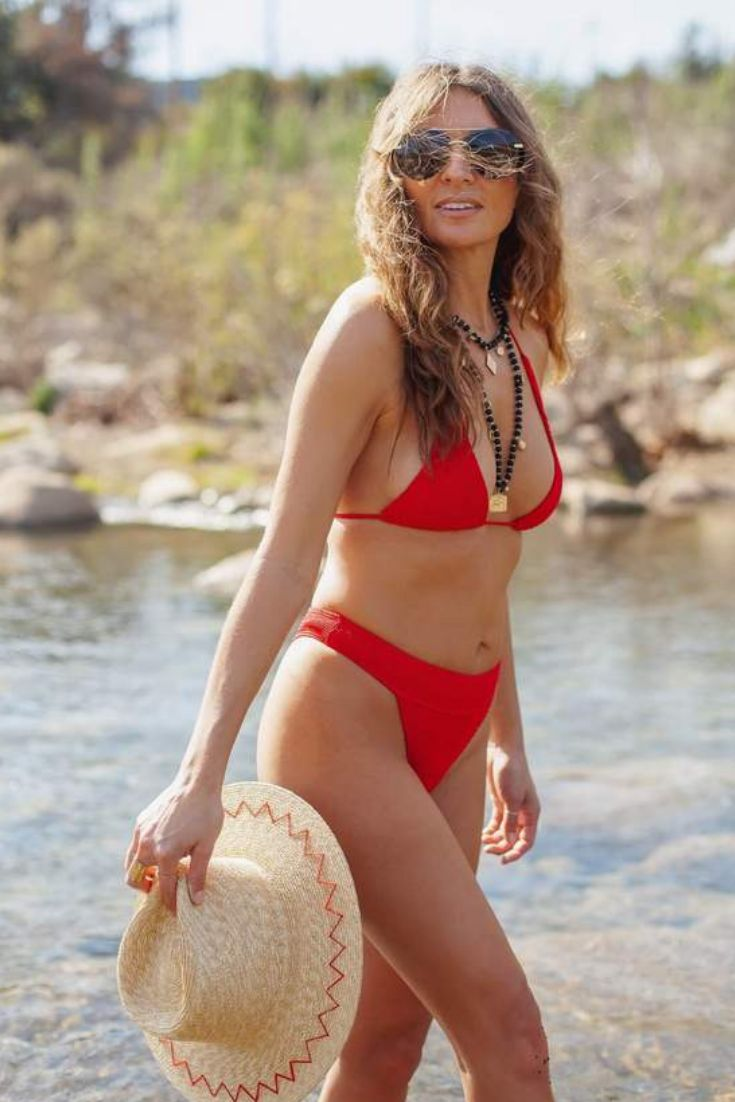 3) The Triangle Bikini Top
The triangle top is perfect for ladies who have smaller busts but still want to add some support and lift. This style will give you just enough coverage, it's adjustable so it can be customized to your body type, and the design helps draw attention away from areas on the heavier side (such as the stomach and thighs).
If you're feeling a bit daring, choose a triangle top with fun colors or patterns to really turn heads at the beach! This swimsuit style works wonders for ladies looking to add balance (and curves!) to their busts by drawing attention up towards their shoulders. Keep in mind that this is a perfect option for ladies who have smaller busts and want to wear a supportive top. If you're looking for something with more coverage, try the next style!
4) The Bandeau Top
Like the triangle top, bandeaus are perfect for ladies who want to cover up their busts without sacrificing support. A great option if you have smaller breasts and don't like showing cleavage or a lot of skin in general! This style is also popular among ladies with larger chests because it provides lift, much like a traditional bra.
Bandeaus come in a variety of colors, prints, and designs, so there's no way you won't find one that fits your style! They're perfect for smaller chests because they offer coverage without sacrificing support; however, this style is not recommended if you have larger breasts as it will flatten the bust area rather than lift it.
5) The Tankini
Perfect for ladies with larger busts, the tankini offers coverage while still being fun and flirty. The best part about this style is that it's simple yet provides support even in deep water! This swimsuit comes in a variety of different styles and patterns, so you'll have no problem finding one that fits your personality. The tankini is definitely a great choice if you're looking for something that will balance out your bust to hip ratio.
There are many different swimsuit styles that you can choose from when heading to the beach this summer. Make sure you're thinking about your body type before deciding; if not it could make for an unpleasant day in and out of the water.