5 Reasons why Crocs have won over Gen Z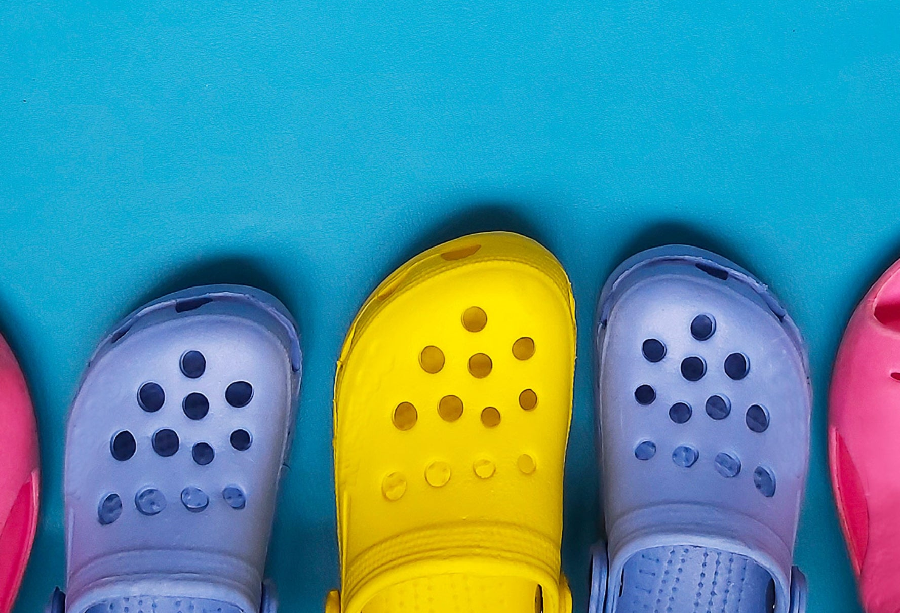 People often prioritize style over comfort, which does not necessarily have to be the case every time. With crocs winning over Gen Z, style and comfort have teamed up. These have filled the gap between slippers and shoes, making their concept even more ideal. You should read this article if you are still wondering why these are back in trend. Here, we will outline 5 reasons for the rising popularity of crocs among Gen Z. So, without further delay, let's get started!
#1: Comfort and Style
As stated above, crocs come with both comfort and style. Commonly, people tend to struggle between wearing comfortable footwear and the ones in fashion. Fortunately, these are trending and are as comfortable as any footwear could be. Moreover, the level of ease is also another factor in their popularity.
#2: Hype
In recent years, Crocs has partnered with some famous celebrities involved in streetwear culture, which has appealed to the younger generation to a great extent. In 2018, the first partnership was with Post Malone. Since then, they have released 5 different collections, out of which each sold out within minutes. Later, the collaborations were with Latin pop stars Bad Bunny and Justin Bieber. In fact, Crocs also stated that they are going to collaborate with Palace Skateboards.
The above-stated partnerships have led the brand to become a leading streetwear icon among the youth.
#3: Versatile
If you are planning to buy crocs but are still unsatisfied with the reasons stated above, we have more. Buying crocs is a versatile option when it comes to footwear because of their purpose, as well as design. Furthermore, since they are slip-free, they are greatly beneficial for youngsters who are outdoors all day. Moreover, they are good for pool sides and vacations due to their waterproof and wipeable features.
#4: Social Strategy
Gen Z is the generation that uses TikTok to a great extent, which is why Crocs took its products to social media channels quickly. In fact, the company has been using famous influencers to show off their style and personality while wearing this footwear. Additionally, with unboxing and outfit videos, Crocs is going in for content creation trends similar to those of Gen Z.
#5: Designs and Features
Last but not the least, Crocs have so many features that the young generation seeks. From a wide variety of designs to the hard-wearing sole, the footwear can practically provide everything one would want in their footwear. But, above all, the characteristic that has made Crocs popular among Gen Z is its funky look, which is widely appreciated.
The Bottom Line
Crocs are popular for several reasons, ranging from their expansive variety of designs to the level of comfort they provide. Nonetheless, they have become increasingly famous among Gen Z because of the company's strategies varying from collaborations to TikTok videos. As noted in this article, this generation seeks street-style footwear, which is why they got through celebrity inspiration.