4 Ways To Style Your Pyjamas Effectively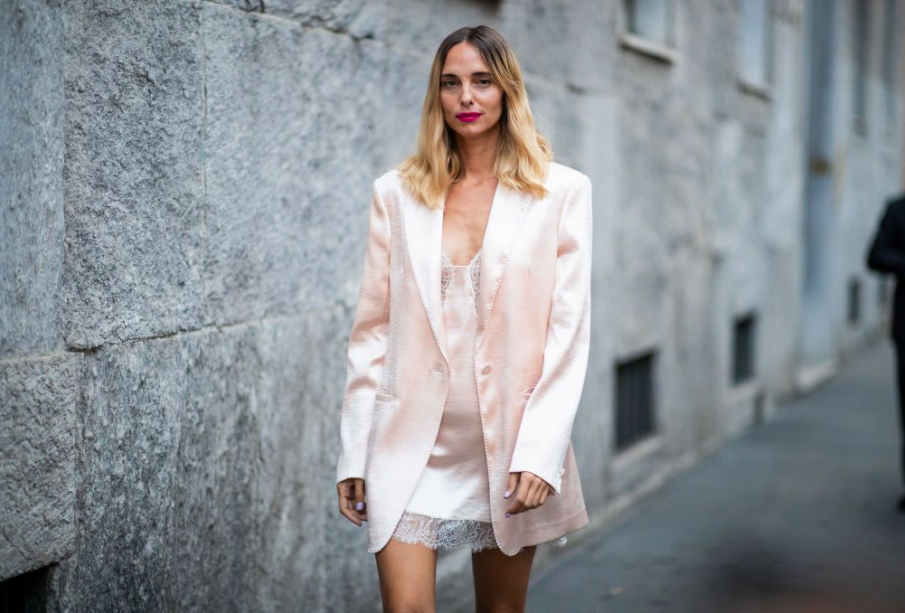 These days fashion is what you make it. Most people these days choose comfort and want a good night's sleep, yet like that to be stylish. Pajamas are one such example where they won't compromise on their comfort but make that fashion by dressing it up or down.
From colors to style of PJs, many options are available, which makes it even easier. Even while online shopping, you'll notice the wide range of women's pajamas available. Here are four ways on how you can style your pyjamas online:
1.Top Them Off With A Blazer
A blazer is an absolute fashion savior that helps you look elegant and put together. Top your pajamas off with a blazer, and the look will automatically look chic yet fancy. In addition, it's a total time saver when you're running late and can't decide what to wear. Another amazing thing is it can keep you comfortable since, in the end, they're PJs.
Blazers always give you a bossy vibe and make you feel confident while carrying them around.
2.Layer Your Pj Slip Over A Basic T-shirt
Layering maxi gowns and strappy night dresses over simple basic tees have been trendy right now. But for an at-home version, you can also wear a pajama slip over a white or black t-shirt, and if you want to make it even more stylish, you can add some statement jewelry pieces and pull up your hair in a messy ponytail.
Pj slips can make you feel girly and cute both simultaneously, which is why a lot of girls like it.
Related Product
3.Wear Your Pj Shrug As A Kimono
Good statement outerwear is always an amazing option, especially when you enjoy wearing basic outfits. For example, if you Pair it up with a suit set, a shrug can add a little design and color to your basic fit. To make it even better, you can add a leather belt to your mid-rib for a chic look.
A good satin shrug can help make the look come together, especially for night events; this can be very accurate.
4.Pair A Printed Pj Bottom With A Solid PJ Top
This is one of the best ways to make it look comfortable and stylish without adding anything from the top. It would be best if you mismatched them a little, like adding a solid color to some printed pyjama sets that go well or wear the complete opposite, like some pattern tops and simple PJs.
Either way, this is the easiest way to look like you've put effort but, in reality, not put much effort into getting ready. A good pure cotton pyjama can also look good with bright colors or floral prints.
Check Mystere Paris for wide nightwear online for women from different designs to amazing color options; they have it all. They also have many other pajamas online that can be worn at home or outside, from cotton night suits to ladies night suits online; they have it all.