3 Business Shirts Every Woman Should Own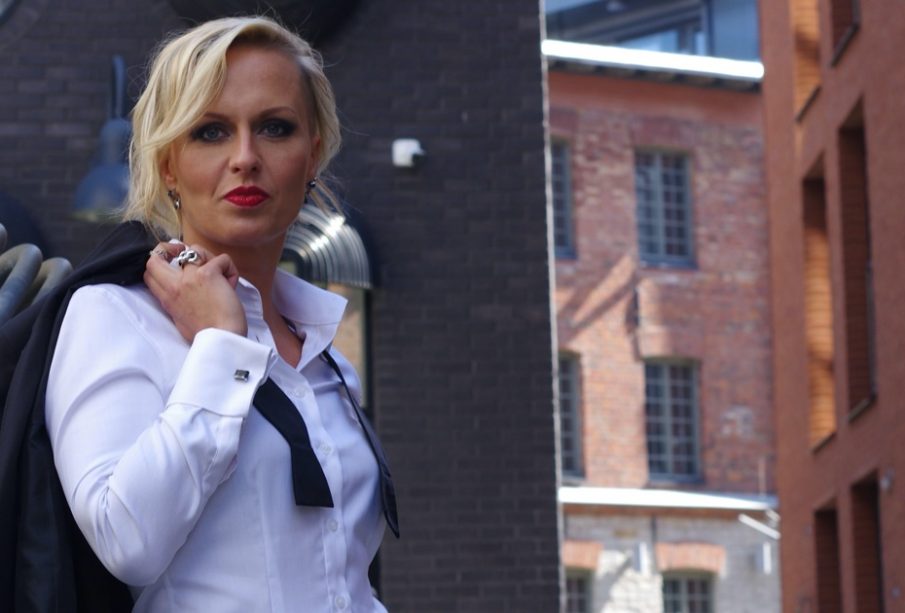 Every woman who works in the office needs a selection of business shirts in her wardrobe. The good news is that with so many different styles out there it is possible to get yourself an amazing and extensive collection of button-ups.
However, when it comes to choosing your first three business shirts, it is important to remember that versatility and quality are of utmost importance. You need your first shirts to be classic so that you can wear them often and look excellent doing so.
If you are looking to buy just a few shirts that have you covered for every conceivable occasion, here are the three key shirts you should not miss.
Classic White Dress Shirt
A solid, white, fitted cotton dress shirt is a quintessential shirt. It has been around forever and is a must-have in every woman's closet because it matches every color and is suitable to wear on almost any occasion.
The white shirt is an ideal multitasker, the ultimate in simplicity and versatility. From dress pants to any types of skirts to chinos to jeans, the white shirt has the potential to transform itself every time you wear it. It allows the wearer to be stylish without looking as if she tried too hard.
A white shirt is always perfect for the office, whether worn underneath a sharp suit or combined with a pencil skirt. You can always use your white shirt as a blank canvas to dress it up, layer it up, or let it stand alone. If you want to add an extra dose of elegance to your style, choose a French cuff shirt and wear it with stylish cufflinks.
In addition to looking professional, the white shirt also has the flexibility to be worn casually Simply roll up the sleeves, keep the neck open, and pair your button-up with blue jeans.
Light Blue Shirt
Light blue is undoubtedly one of the best colors to go for when choosing dress shirts. It is a change from the classic white shirt, but still looks smart and stylish. Additionally, it has an unspoken element of elegance in it which makes the shirt classy and will ensure that you stand out from the crowd.
The beauty of this shirt is, among other things, its timeless quality. You can wear this shirt season after season and always look chic, regardless of the changing fashion trends. It's the perfect selection for a day in the office, a business meeting or just running errands in the city.
It is also a safe choice as you can never go wrong with it. The blue shirt is neither too bold nor too understated, it can be worn in a variety of situations and paired with most other colors in your wardrobe.
To keep your light blue shirt from seeming too common, opt for a structured fabric like herringbone twill.
Patterned Dress Shirt
A patterned shirt is an attractive alternative to your light blue and white dress shirts, allowing for more of your personal style to shine through. It is a perfect way to look stylish while still dressing conservatively. This shirt is particularly great when you need a change and want to project a slightly more relaxed aura.
Checks and stripes are both common and flattering patterns, however, as a rule of thumb, the more colors are involved and the larger the pattern, the less formal the shirt becomes. Also, keep in mind that lighter colors make the shirt wearable with more outfits.
Now more popular than ever, floral dress shirts are a great way to add a cool, modern edge to your office looks. Floral shirts look best when you keep the rest of your outfit plain – neutrals, for instance, are a good option to keep your outfit looking cohesive and slick. This way the focus stays on the floral shirt and doesn't deter from it as the main feature of the outfit.
You can always tone down any patterned shirt by pairing it with a dark colored blazer in a dressier situation. Also, shades of blue suit all seasons and work with a multitude of color schemes.
For more advice on how to choose women's business shirts, please read women's business shirt style guide.