14 Literary Love Quotes to Write On Valentine's Day Gift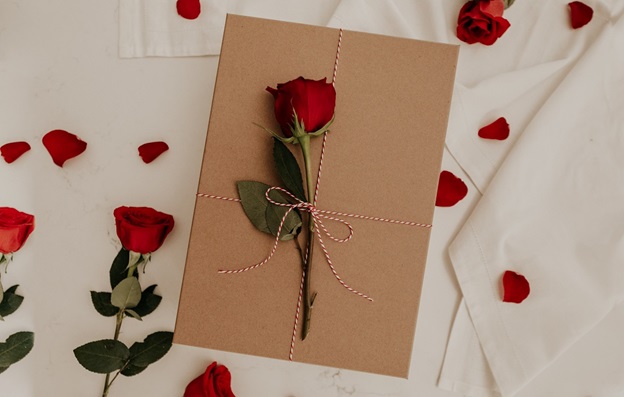 When people fall in love, they do all they can to make each day of their union count. Love is more than just a feeling. It is much more than uttering "I love you" to your boyfriend. People give gifts to their loved ones, just to show how much they care. They present flowers, gift cards and lots more, just to express their feelings and also show appreciation.
Valentine's day is the day of love and affection. It is time you tell your boyfriend, who is an immense literature fan romantic quotes the way authors do.
Love itself is a mystery that the world is yet to understand. It is natural and cannot be faked. So try your best to nurture it and let it grow. You can send your soul mate, some nice love quotes from books along with a flower bouquet or other Valentine gifts for her.
Here are some of the quotes that you can pair up with other gifts:
"You should be kissed and often, and by someone who knows how." – Gone With The Wind by Margaret Mitchell
"In vain I have struggled. It will not do. My feelings will not be repressed. You must allow me to tell you how ardently I admire and love you." – Pride And Prejudice by Jane Austen
"I've never had a moment's doubt. I love you. I believe in you completely. You are my dearest one. My reason for life." – Atonement by Ian McEwan
"You are my heart, my life, my one and only thought." – The White Company by Arthur Conan Doyle
"I cannot let you burn me up, nor can I resist you. No mere human can stand in a fire and not be consumed." – Possession by A.S. Byatt
"We are asleep until we fall in love!" – War and Peace by Leo Tolstoy
"You are sunlight through a window, which I stand in, warmed. My darling." – The Miniaturist by Jessie Burton
"Did my heart love till now? Forswear it, sight! For I ne'er saw true beauty till this night." – Romeo and Juliet by William Shakespeare
"Soul meets soul on lovers' lips." – Prometheus Unbound by Percy Bysshe Shelley
"One hour of right down love is worth an age of dully living on." – The Rover by Aphra Benn
"Love is a great beautifier." – Little Women by Louisa May Alcott
"Every atom of your flesh is as dear to me as my own: in pain and sickness it would still be dear." – Jane Eyre by Charlotte Brontë
"You and I, it's as though we have been taught to kiss in heaven and sent down to earth together, to see if we know what we were taught." – Doctor Zhivago by Boris Pasternak
"Whatever our souls are made of, his and mine are the same." – Wuthering Heights by Emily Brontë
Customise each of these love quotes or add a couple of lines to them that you know your boyfriend will love and send it over. Embrace the beauty of Valentine's day.